Where to Eat, Drink, Stay and Things To Do in Rosarito | Mexico
Rosarito, Mexico is a beautiful Beach town located in between Tijuana and Ensenada and just a short 30 minute drive from the San Diego border. There are so many things to do in Rosarito, but in the past, it has been known for its rustic beaches and nightlife. Rosarito Beach was also known for the famous Cinematic Studios where "Titanic" was filmed in 1997, and most recently, it has been getting more press due to the Royal wedding, as our "American Princess" Megan Markle's father, is believed to have retired there. This however, is not what is attracting visitors back to Rosarito for vacation or retirement, but more for its adventure, foodie and other new attractions that is making this town so attractive.
There are so many things to do in Rosarito besides go to the beach, and little by little this beach town has made a different name for itself. Some of its most popular and historic attractions continue to be open and have either expanded or remodeled, with new attractions opening every month. So, if you're thinking about heading south of the border anytime soon, I have created a list of nine things to do in Rosarito, Mexico.
1. Visit Art Galleries
Did you know that Rosarito has a lot of art galleries? I got to visit several of these art galleries that feature unique and original art pieces. One of those galleries we visited is Polo's Gallery featuring 15 original local artist where the art on the wall changes every month. We also got to visit Monte Cristo's Art Gallery, which is located next door and who's unique art focuses on equilibrium and balance with a unique signature line in the center of every person in his paintings.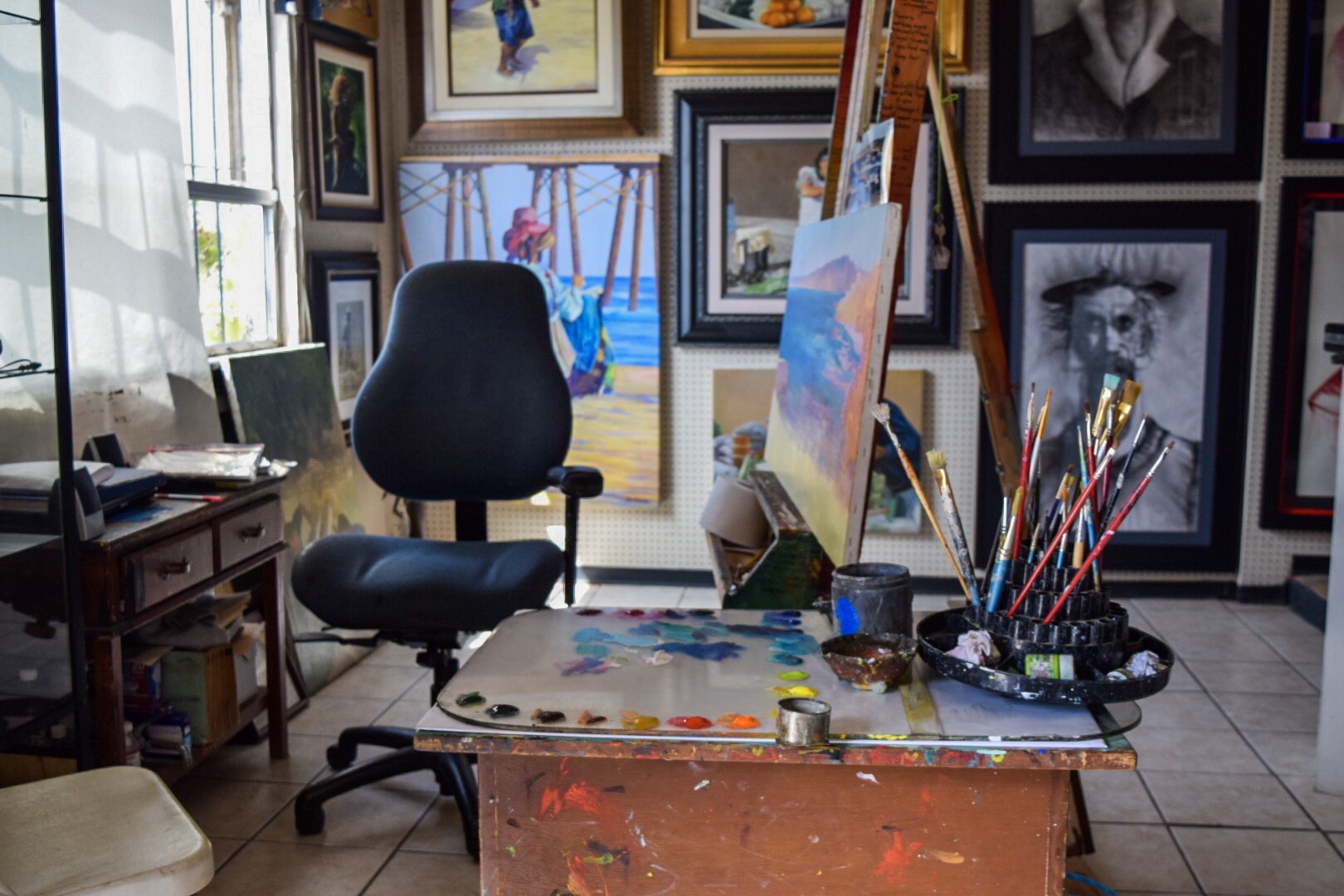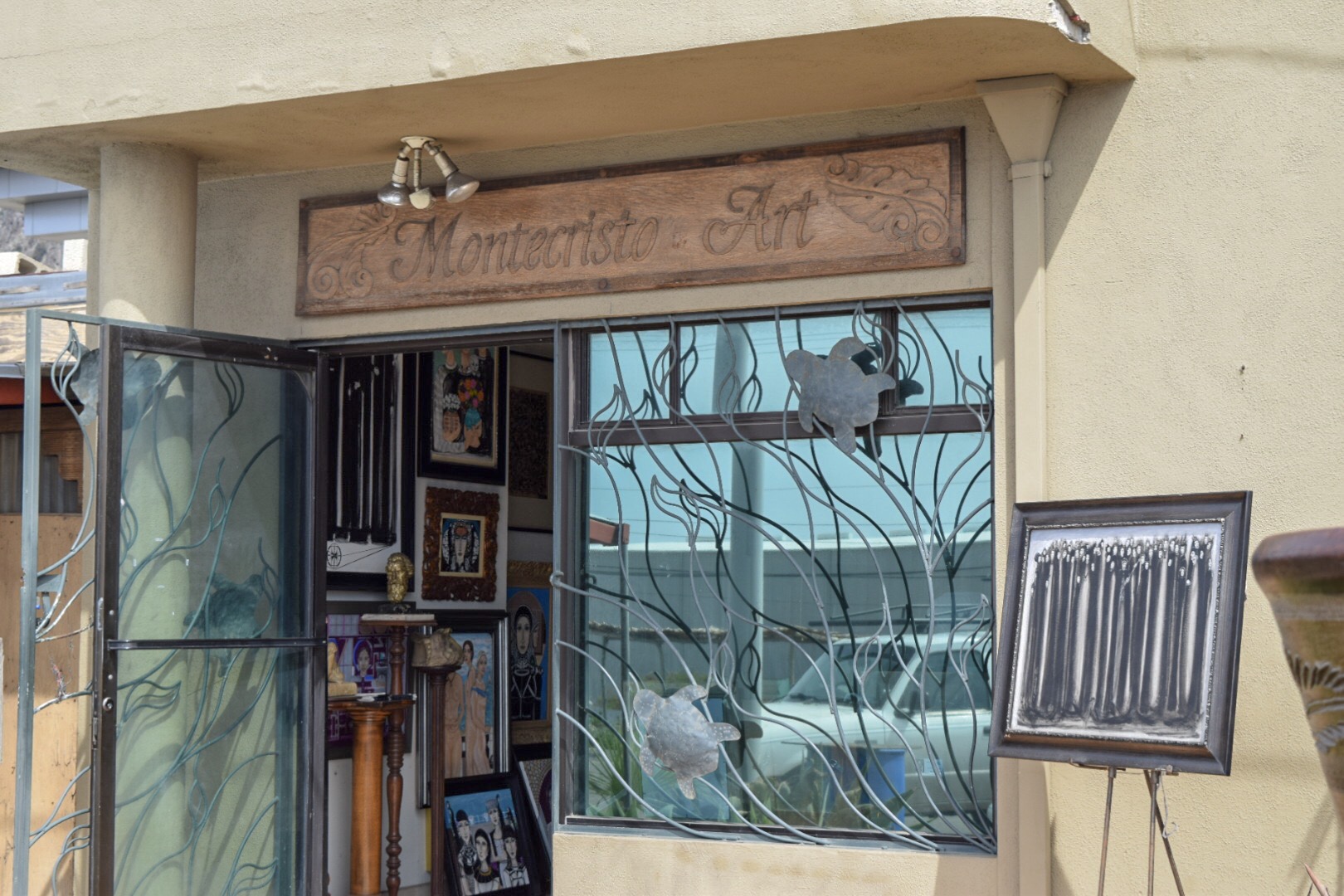 2. Visit furniture Stores
Rosarito has some of the coolest furniture stores with unique rustic and custom pieces that are very affordable. We got to visit two of these stores. The first store was Casa La Carreta that offers custom wood and modern furniture at very affordable prices. Everything in the store was beautifully constructed and high quality. This store is able to ship to the U.S!
The second store we went to was La Iguana, a welding store owned by the city Mayor where custom metal furniture is made. This store is a very typical welding store, but the work that is being produced here is outstanding, as everything is done by hand and no machines are used. Anything can be shipped to the U.S and Canada. The owner describes his creative process as, "Everything comes from the mind. You need passion to do this kind of work and do it with a lot of love. I'm teaching my son too". He also sells equipales!
3. Pikin Parque de Altura
Pikin Parque de Altura is a zip line park that is located near the beach. This park has a restaurant, camping ground, pool and unique cube bedrooms that are available for rent. This zip line was pretty fun that featured 6 zip lines, an obstacle course and a 15 meter bungee jump drop at the end. It is optional and not required to finish the zip line. Click below to see my GoPro video on the zip line. You have to watch until the end to see if I made the bungee jump! Let me know what you think of this zip line in the comments!
4. Visit the secret tequila and wine shop
Mercado del Mar is a little shop and its the coolest and best market in town. Its knowns for its butchery, but if you follow the path to the back of the shop, you will find yourself in Tequila and wine heaven. As soon as you enter this secret spot, you notice the floor to ceiling and wall to wall coverage of tequila bottles. I can't remember if he said this shop has over 500 kinds of tequila brands or more. There also a great selection of local wines from Baja and other wine regions in Mexico. I started taking pictures and video an went on with my life. However, when I came home I saw the pictures and realized there was a small sign saying, "No pictures or video"…….ooops!!! Heres a couple pictures. Either way, this place was worth a visit and super cool!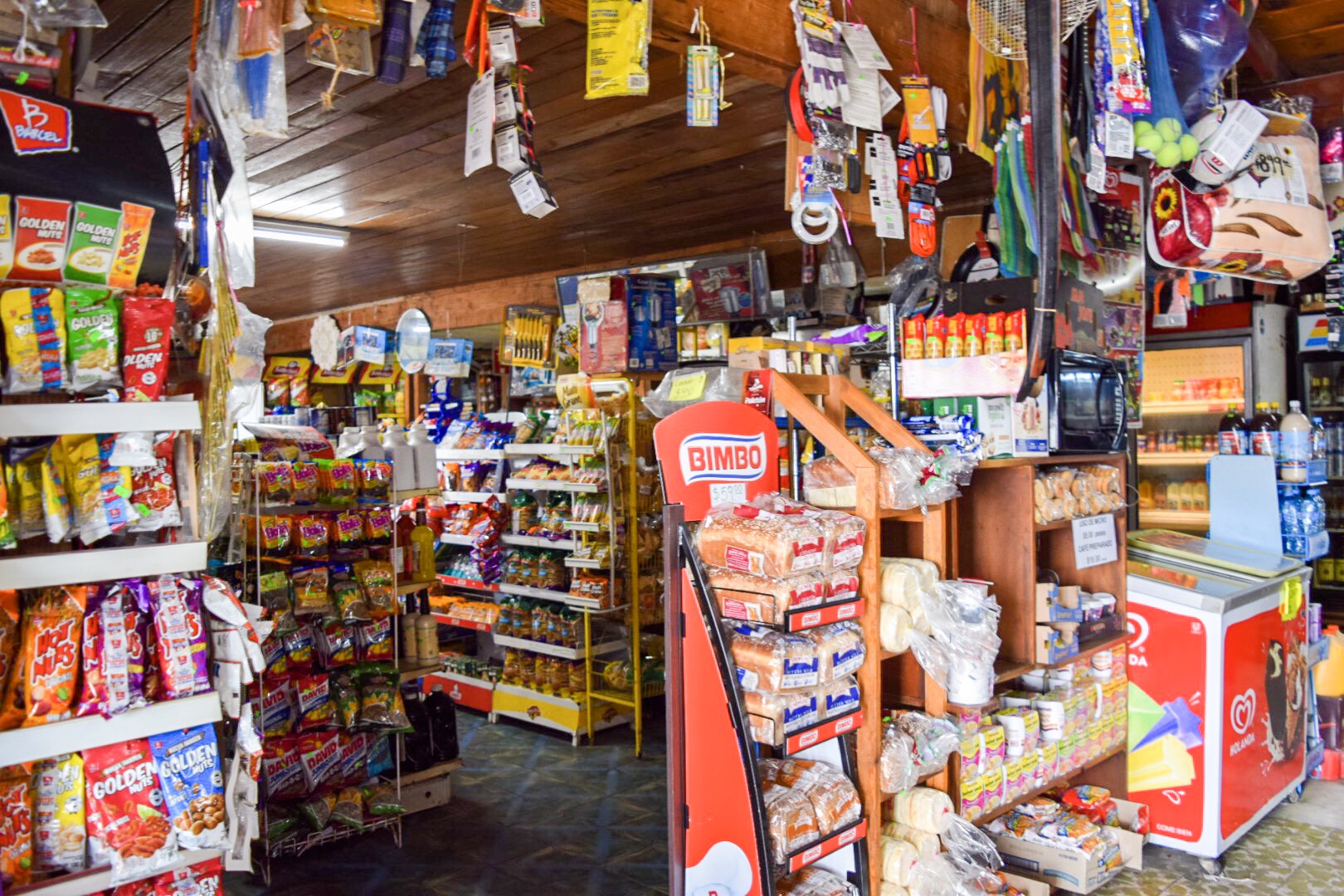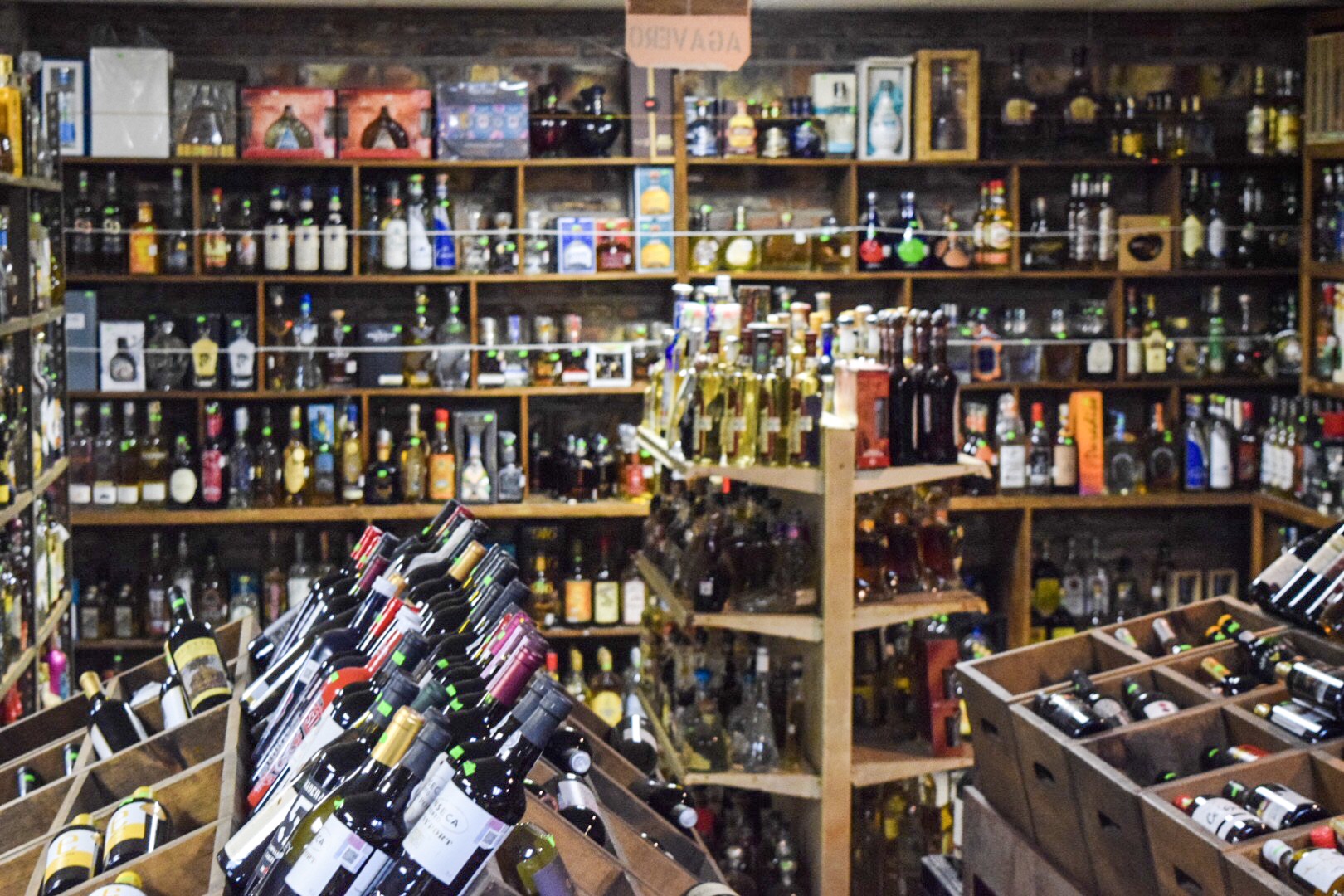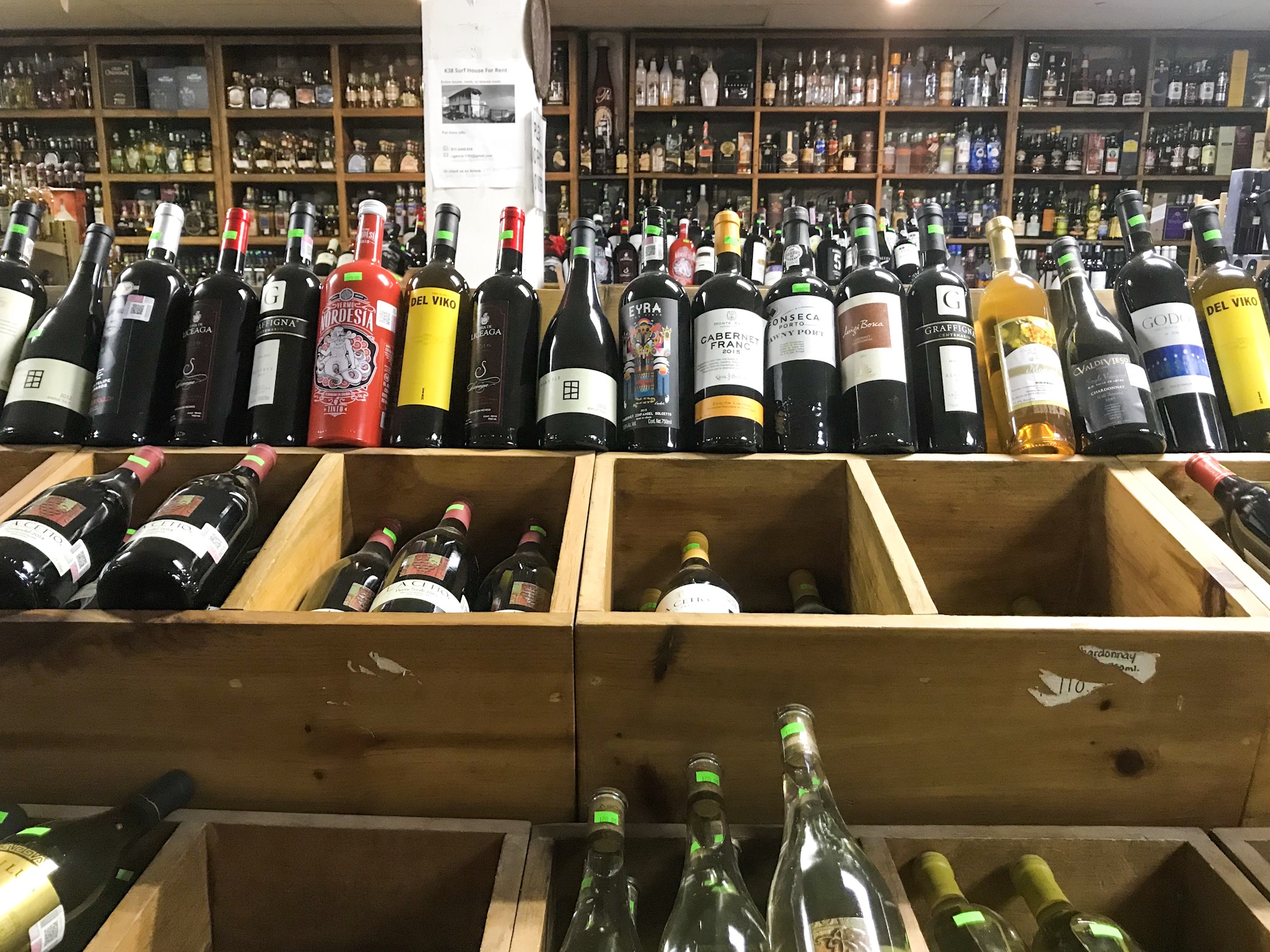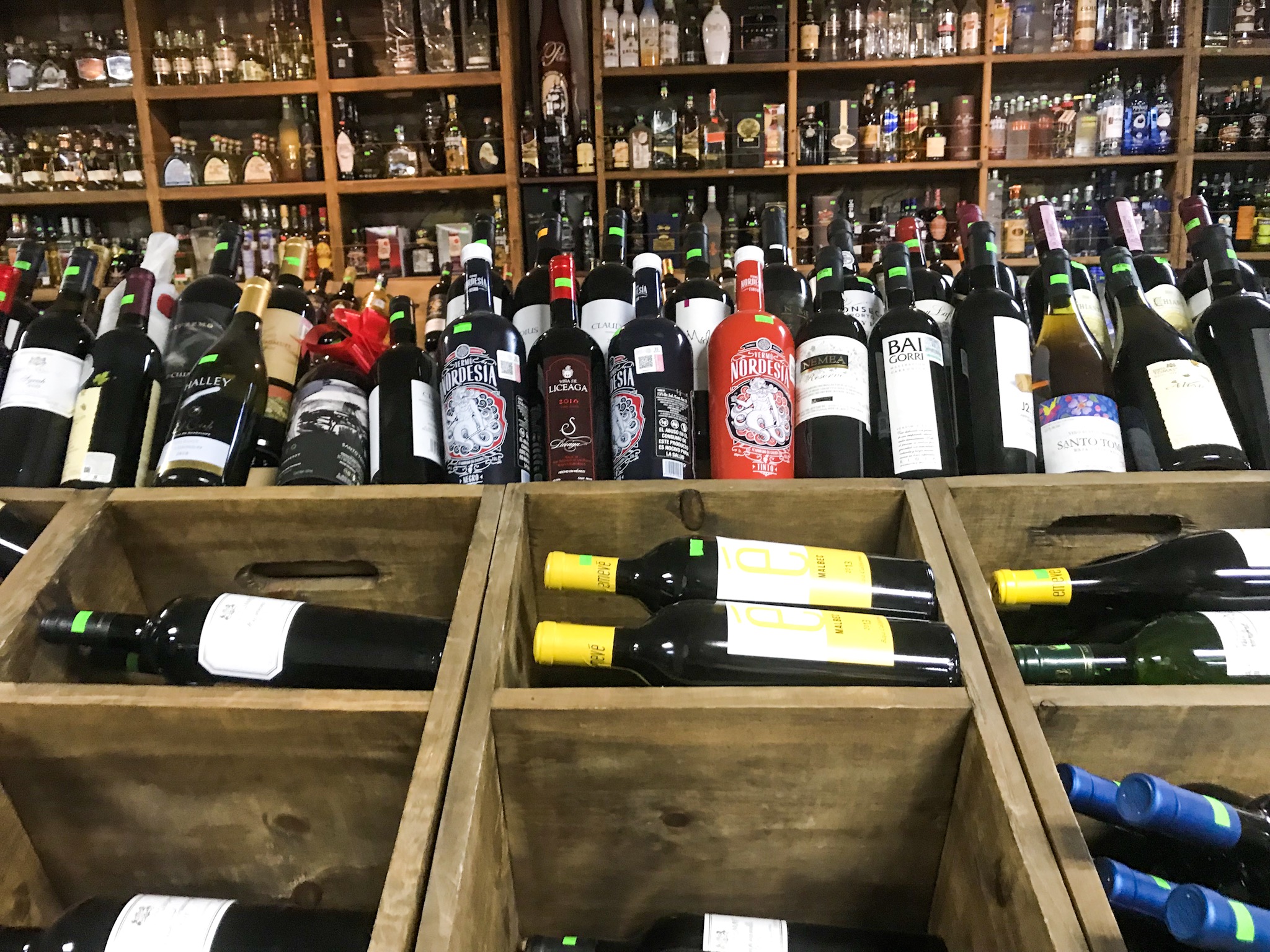 5. Visit Puerto Nuevo
Puerto Nuevo is a place I've visited so many times and it's one of my favorites. I've visited every lobster house in town, but this one has to be one of my favorites. La Casa del Pescador is known as one of the best and one of the original lobster houses in Puerto Nuevo. Puerto Nuevo, was an old fishermen village in the 1950's, where men would fish and cook lobster after their long day of work. These fishermen would sit outside cooking lobster, as visitors passing through would ask where they could eat some lobster. The fishermen began feeding passing tourist and next thing they knew, restaurants began opening up. La Casa del Pescador is owned by the daughters of the original fishermen back in the 1950's and it continues to feed passing tourists. Their mother started the restaurant while her husband would go and catch the lobster for the day. Today, there are over 50 lobster houses in Puerto Nuevo and its stands on its own making its mark in Rosarito.
Puerto Nuevo is now known as a Lobster house village in Rosarito. With over 50 lobster houses in that area, it can be a little overwhelming on which to choose. One thing for sure about the restaurants in Puerto Nuevo is that some have better views and some offer better service. But the one thing in common is that everything taste delicious and the menus are pretty much the same. A typical meal in Puerto Nuevo consist of several lobsters to share family style, along with rice, beans, ceviche and fresh home made tortillas. Just add wine! You can also click HERE to see another Puerto Nuevo restaurant I wrote about last year.
And just for a fun tip, I heard a rumor of how the town got its name Puerto Nuevo. Puerto Nuevo, which means, "New Port" in English, got its name because there used to be a Newport cigarette billboard on the right hand side of the road where the fishermen were located. Passing visitors who heard about the fishermen village would ask for directions and locals would direct them to make a right at the Newport cigarette sign and the fishermen would be located. They say the cigarette billboard became an iconic trademark that they name that section of town became Puerto Nuevo.
6. STAY
The last time I went to Rosarito I stayed at La Rocas Resort and Spa. This resort has been around for many years, but is currently going through an awesome remodeling with updates, while keeping its Mexican rustic charm. I enjoyed an ocean front suite that included a private room, living room and a bar. The room amenities and bed were nice and comfortable. The suite also had a private patio leading outdoors to the pool and the palapa. There's two pools on the property along with ocean facing spa treatment rooms with daily specials depending on the day. One thing to note here, is that the chilaquiles have been my absolute favorite I've had in a long time! This resort was perfect and I'll definitely return.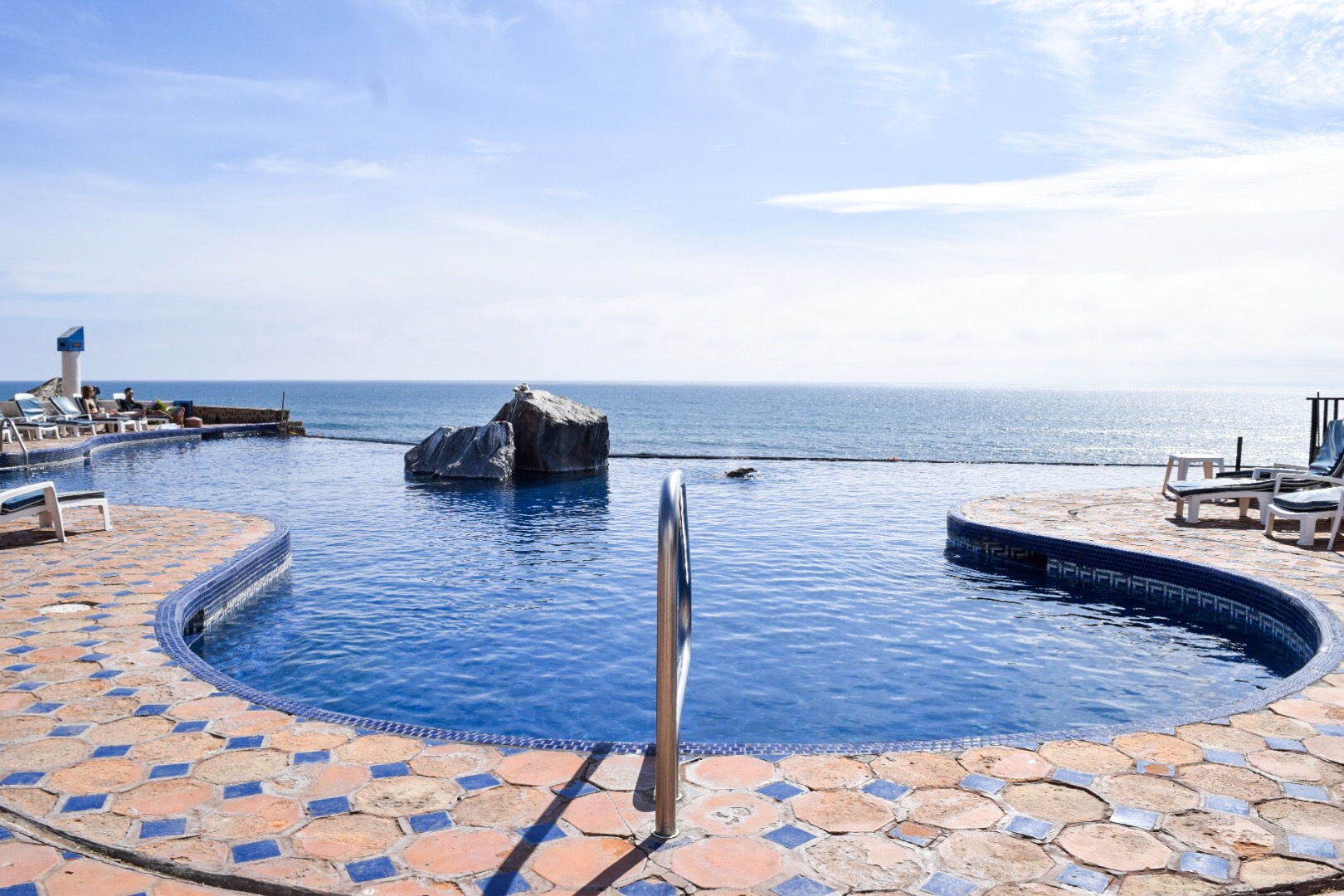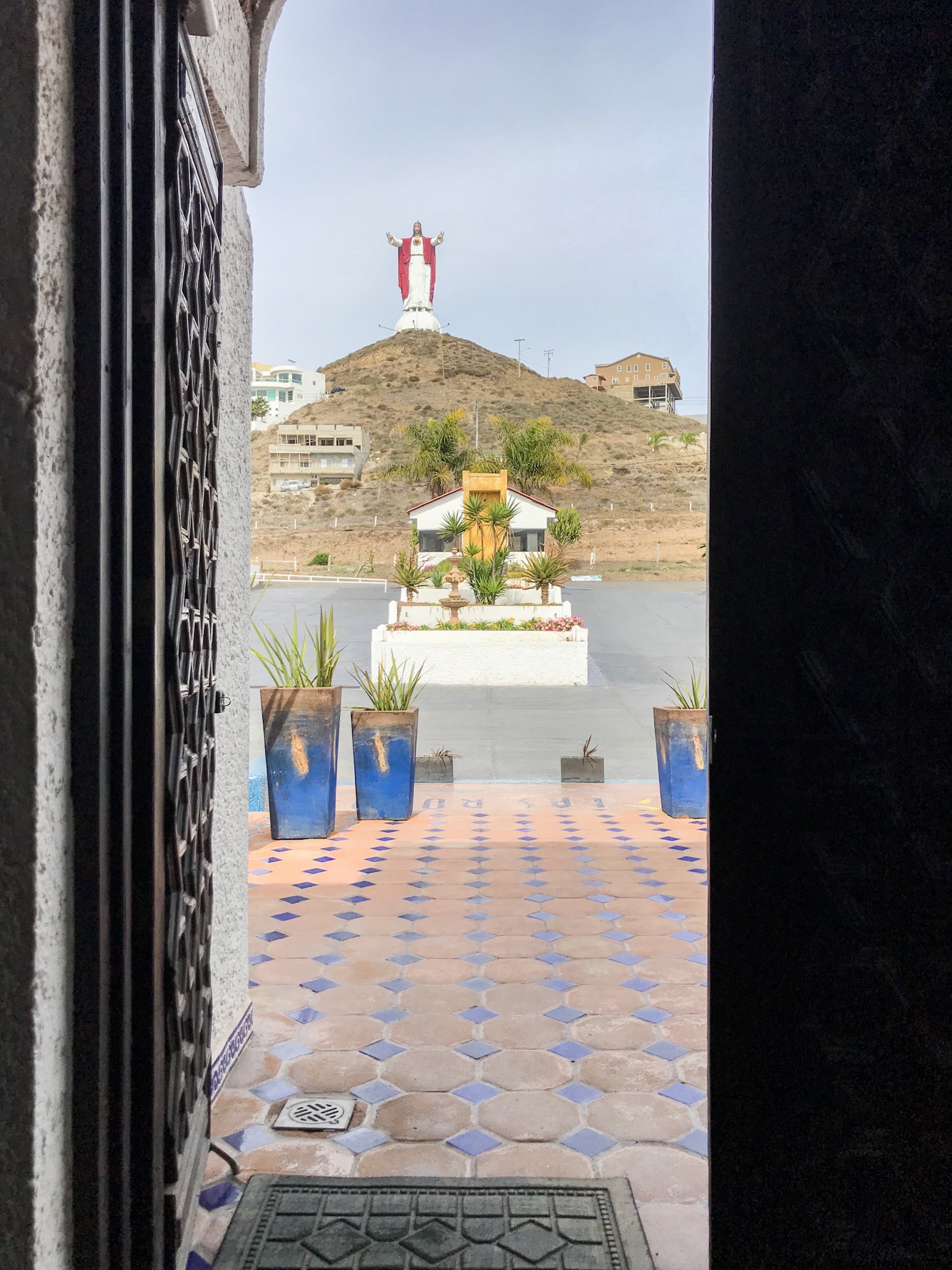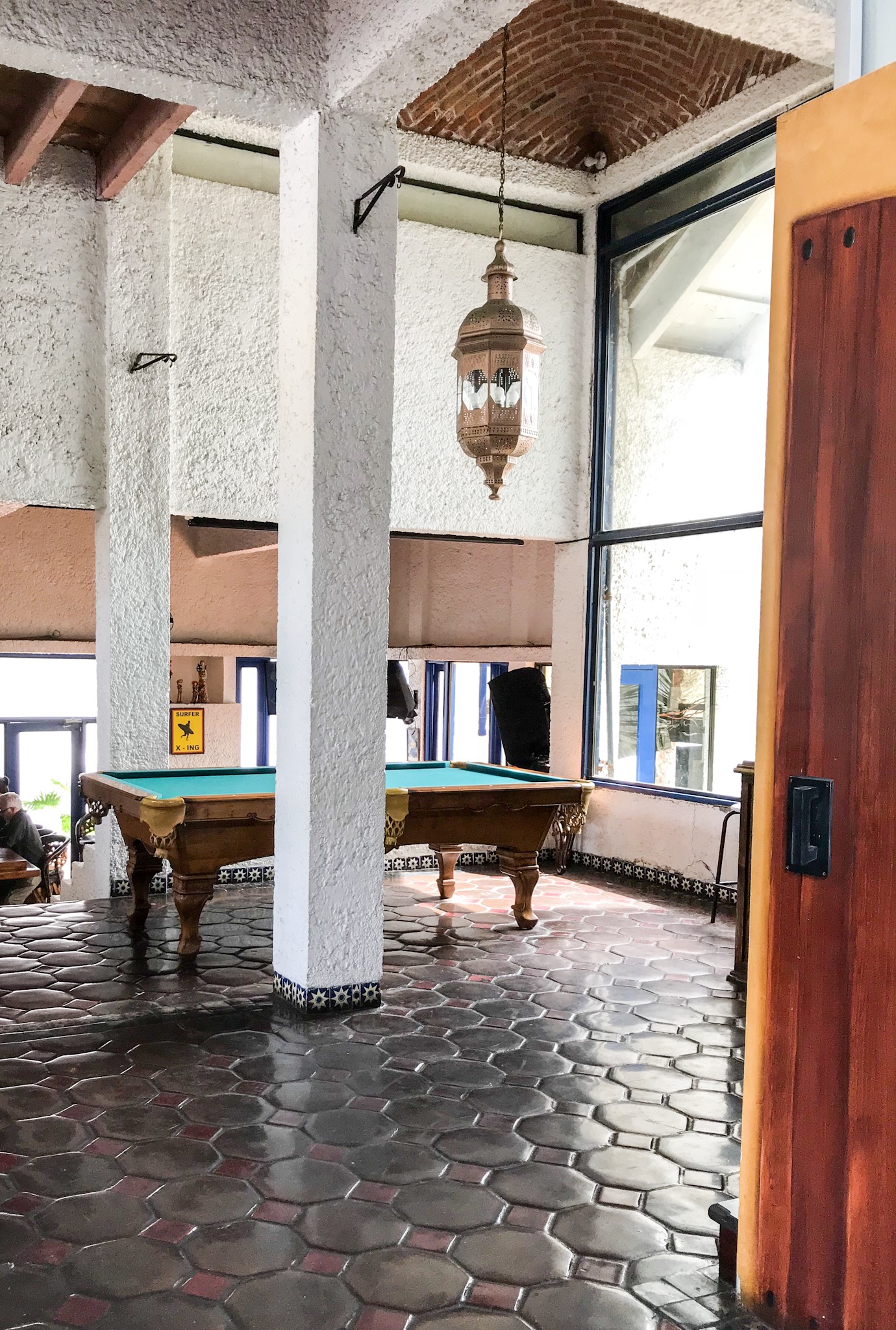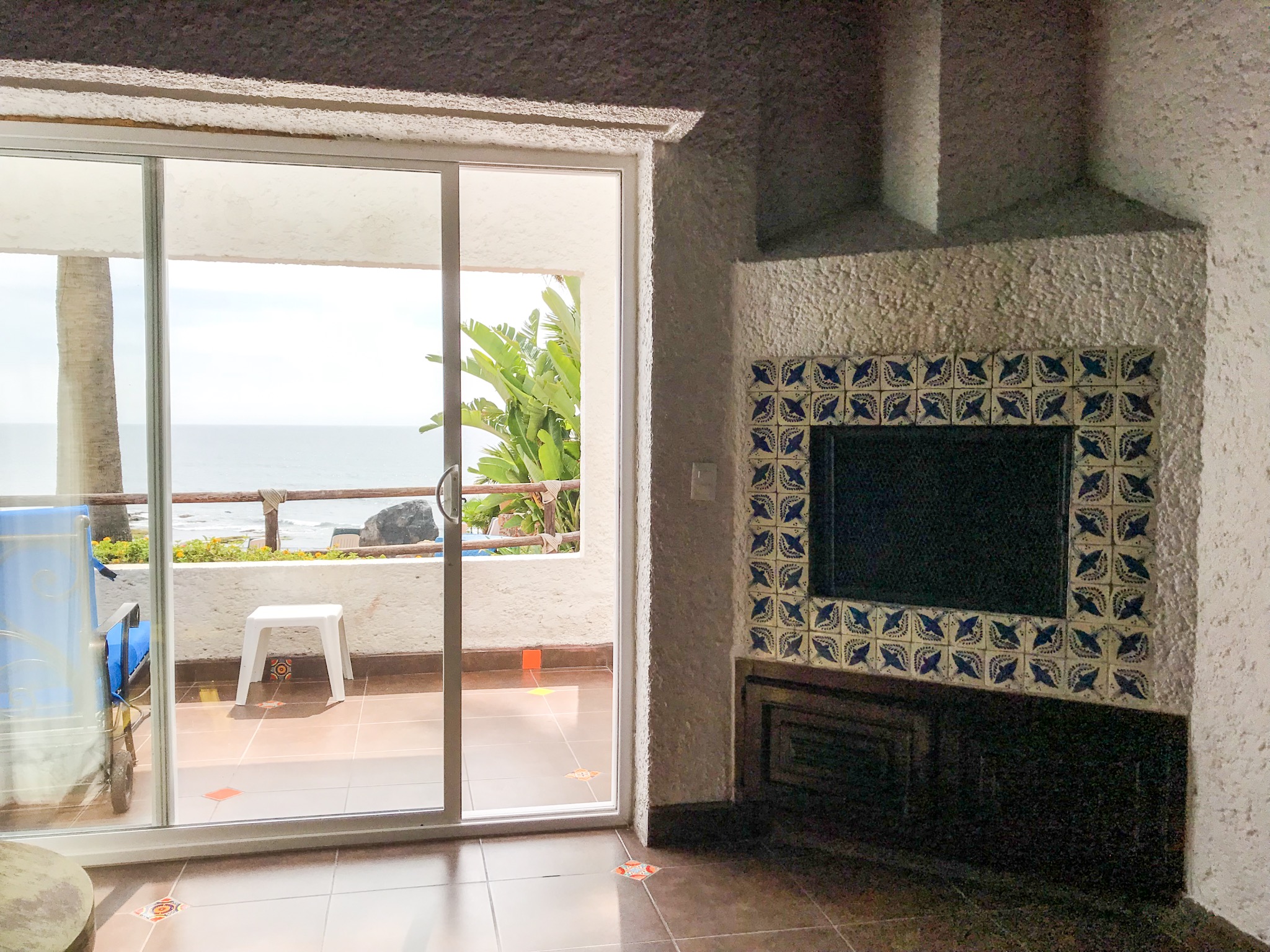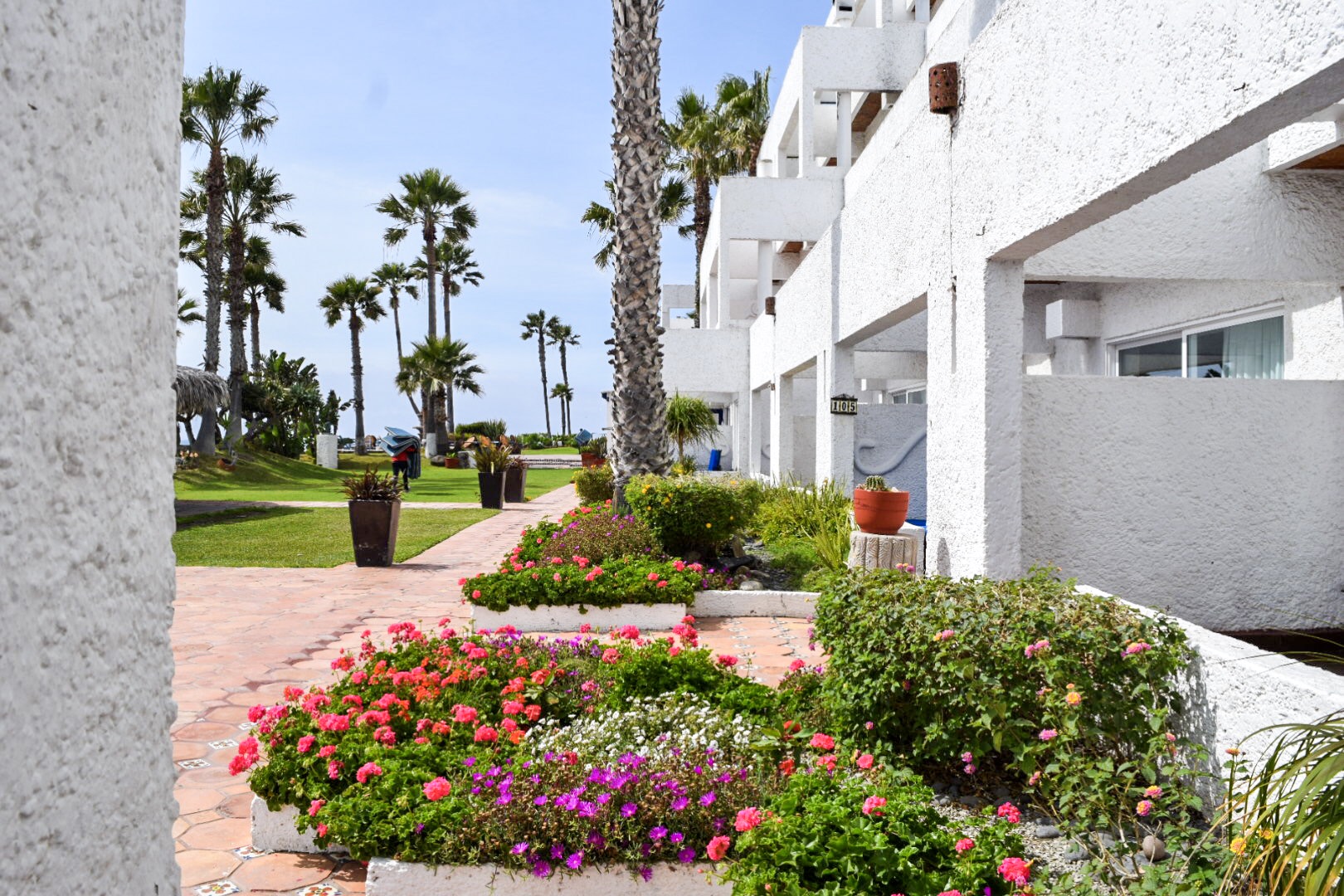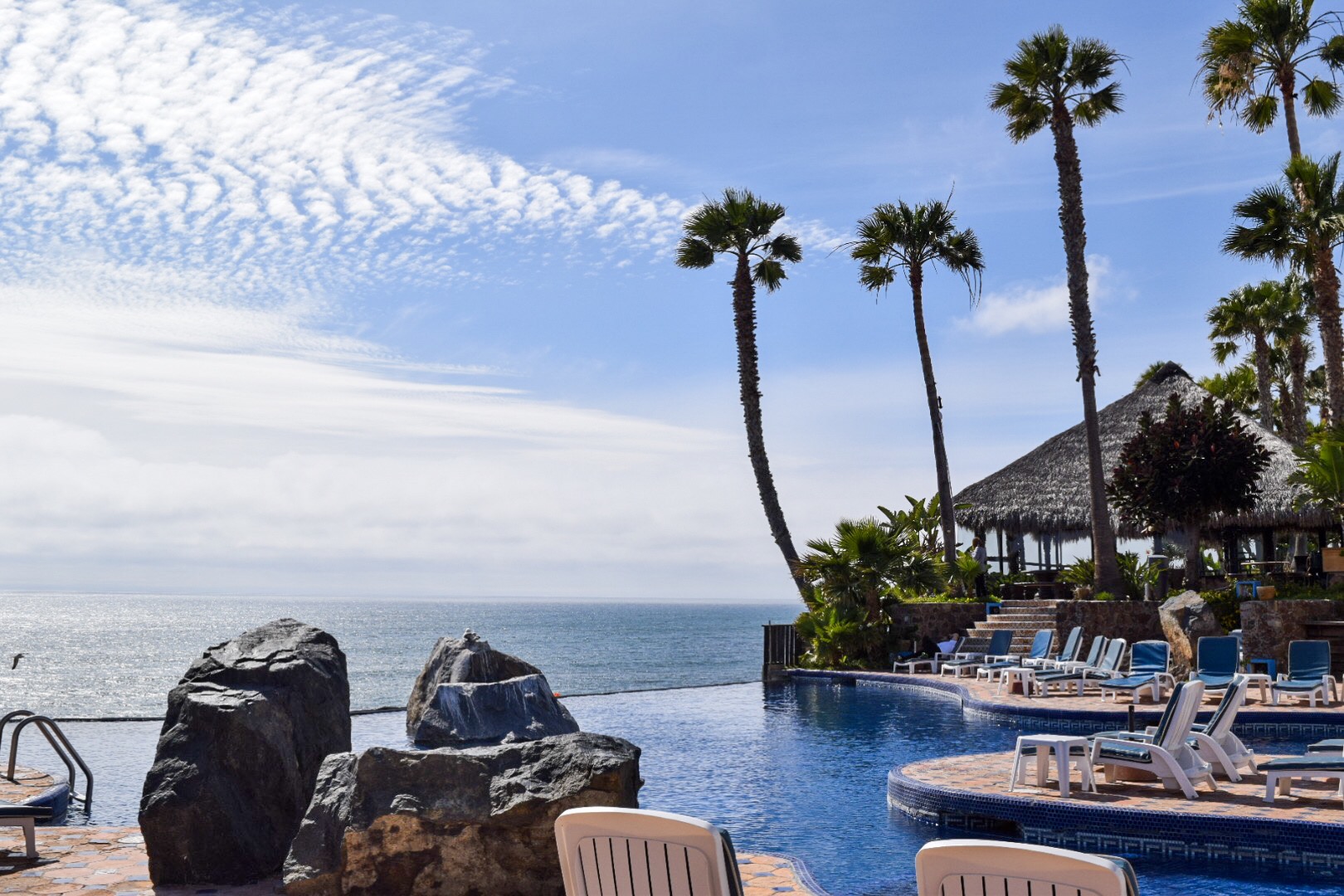 7. Drink Mexican Wine
Rosarito offers some of the best selections of Mexican wines at every restaurant, so taking advantage of this is a big deal. Sometimes you're able to get bottles that are made by smaller Mexican producers that are not available in the U.S, which are incredible! Did you know that Rosario makes wine too? You can visit Claudius Vino in Rosarito HERE. However, you can also head over to La Ruta del Vino, Mexican wine country. Valle de Guadalupe is about an hour away from Rosarito, with Cuatro Cuartos being the closest and stays open late. You can click HERE and HERE to read more on places to go, eat and sleep in Valle de Guadalupe.
8. Walk around the shopping markets
This is an obvious things to do while in Rosarito. Many shops cover the streets with artisan crafts and yummy treats.
9. Eat again!!!!!!
One place that's iconic to Rosarito is, Tacos El Yaqui! Meet El Yaqui, who has been cooking tacos since 1984 and opened his shop in 1994 and says, "My wife actually owns it. I just cook". El Yaqui started cooking tacos on the corner and later became so busy he opened his shop. El Yaqui is iconic not only for his amazing tacos, but for his infectious smile and character. He is so cute!!!!!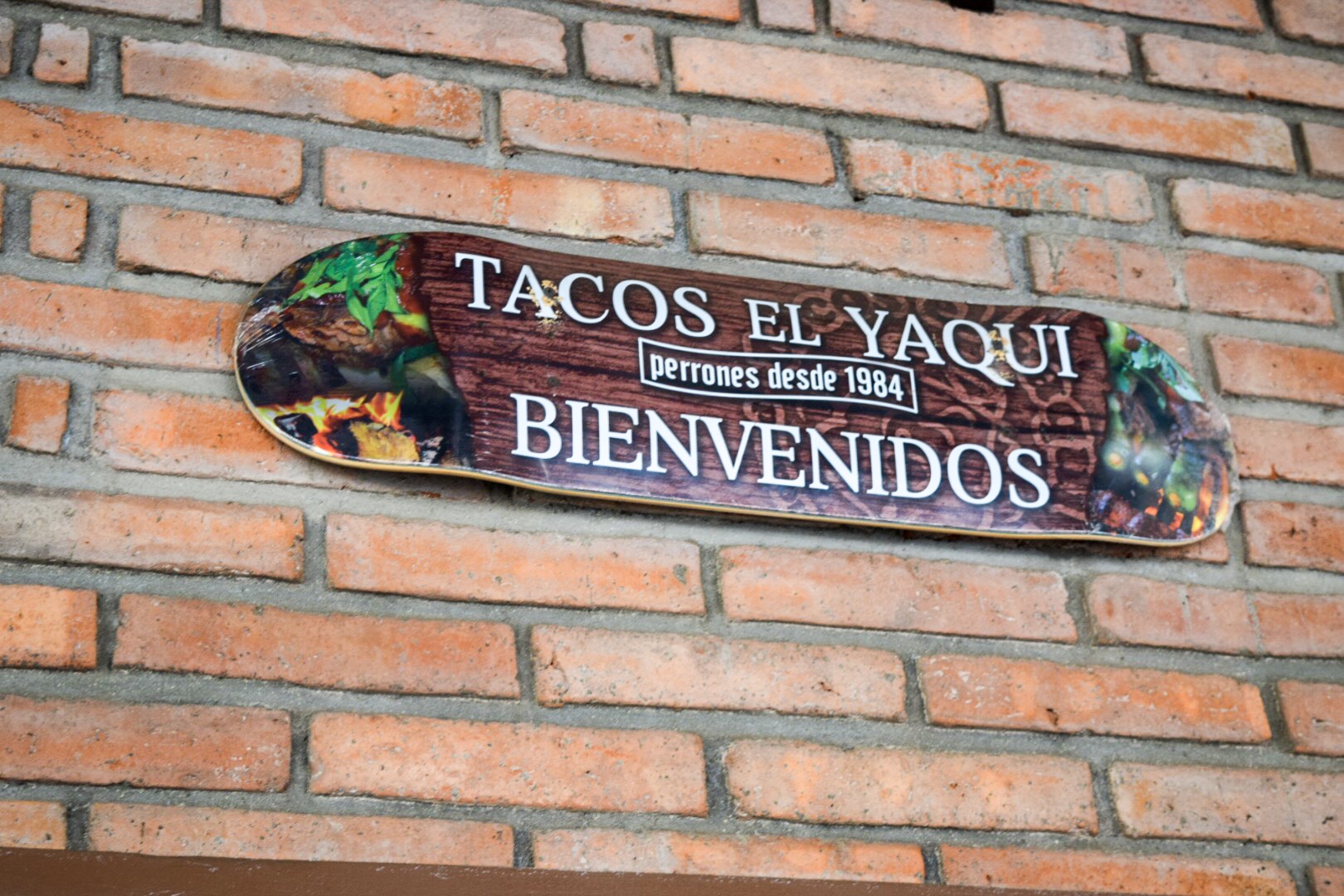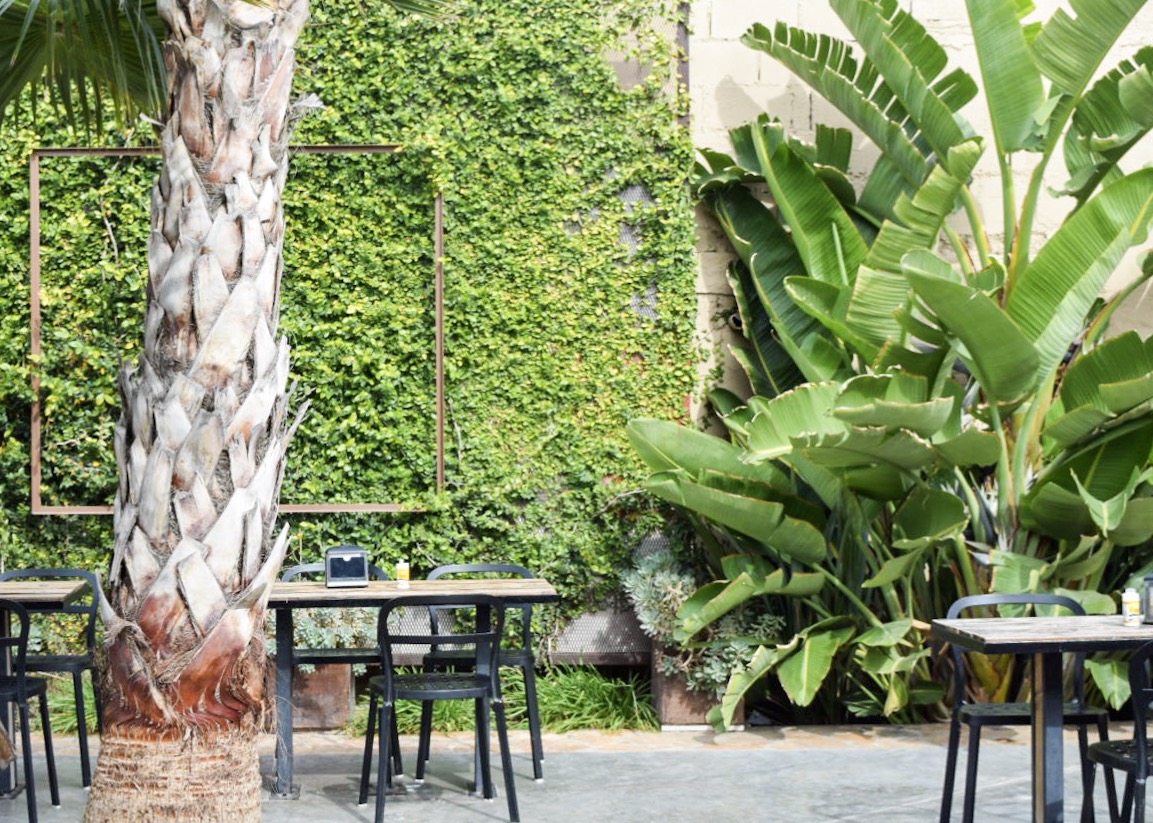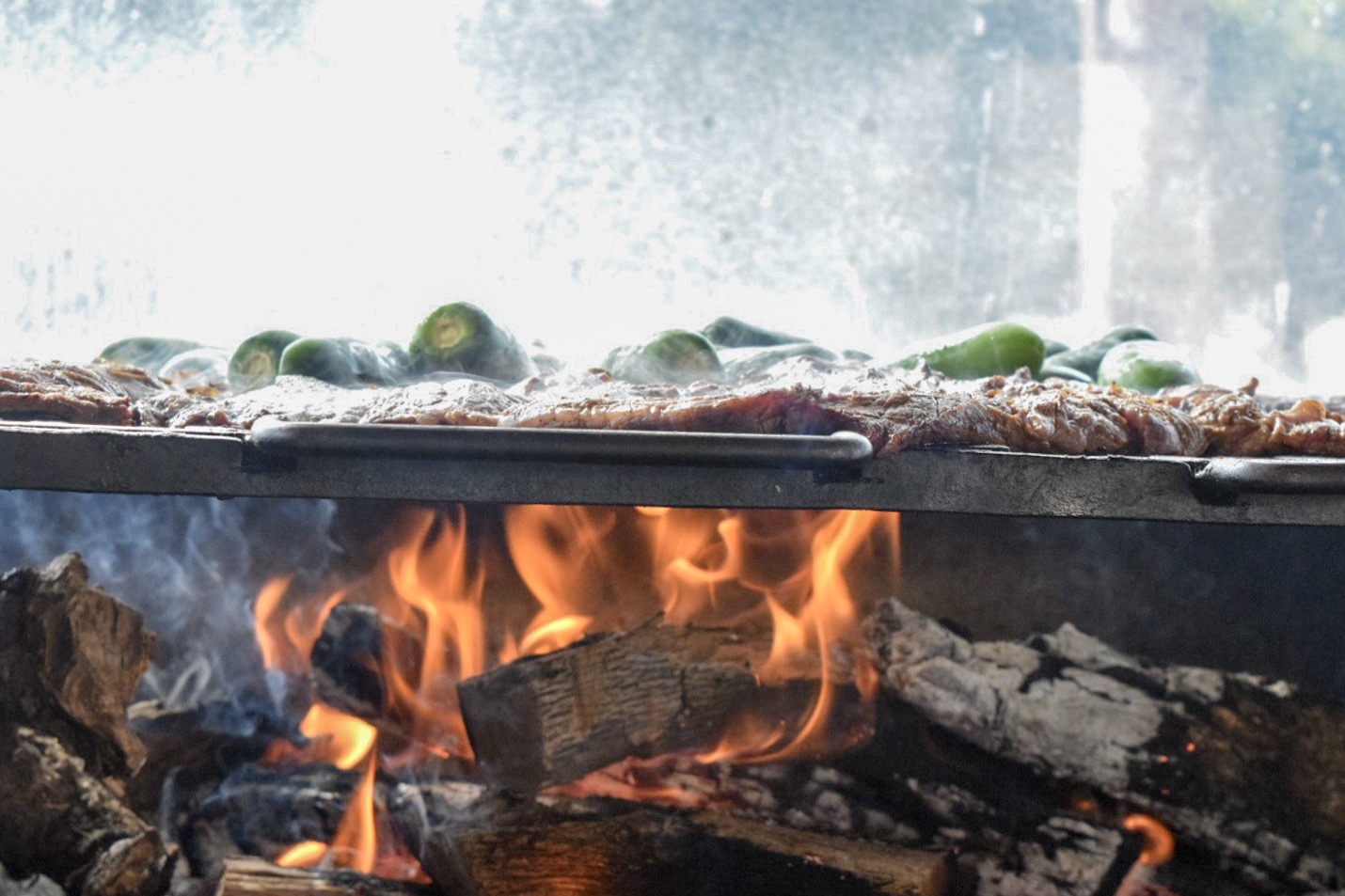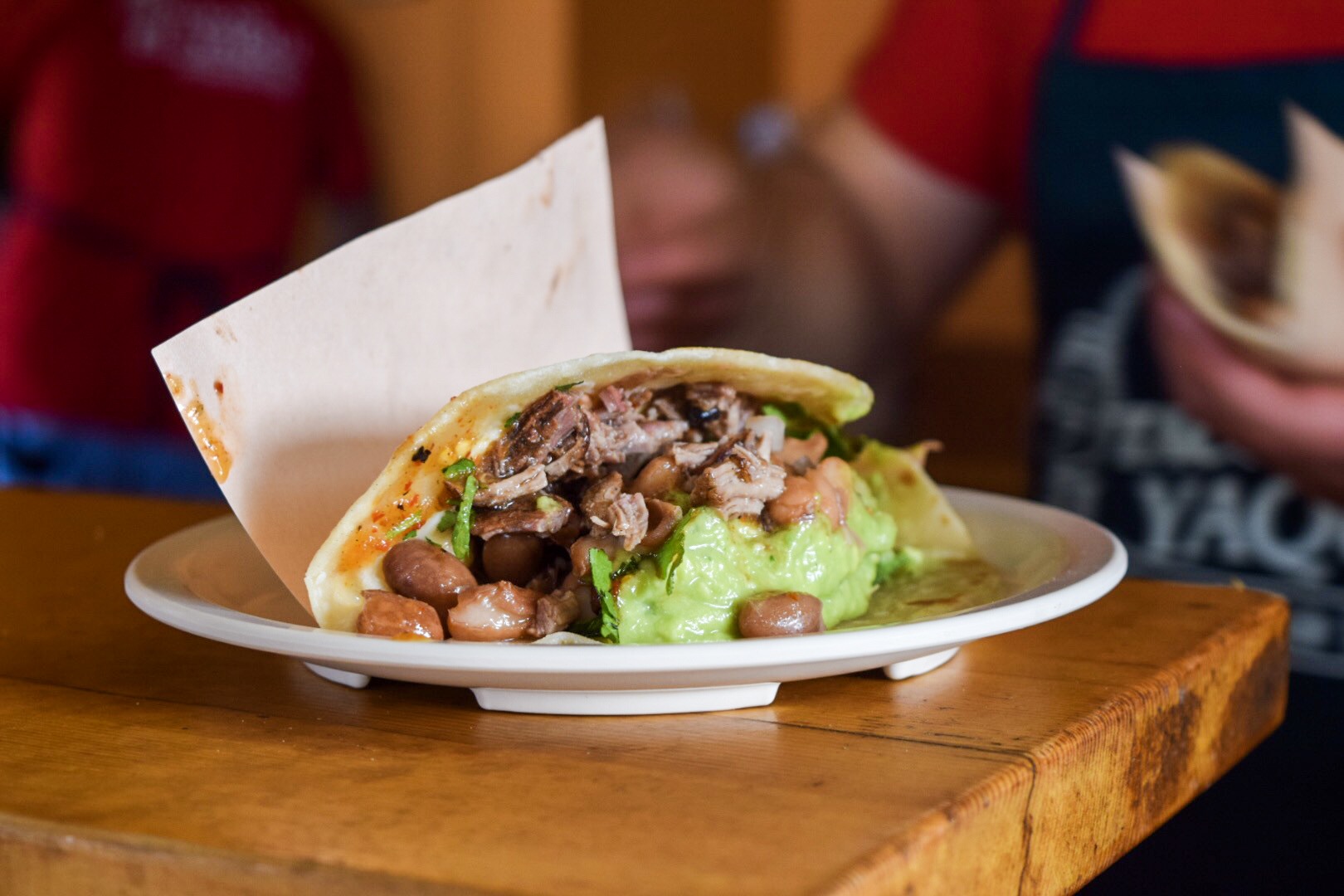 Another must place visit is El Nido, a beautiful tropical paradise which has been open since 1971. This place is so beautiful in so many rustic ways offering one of the most iconic breakfast spots in Rosarito. The ceilings are covered with vines and hanging plants that sit on antiques. The furniture is made of rustic wood with a traditional Mexican charm. The outdoor patio is covered and the walls surround you with fountains and a beautiful fireplace in the center. Their menu concept is farm to table, getting all their food from their ranch in Ensenada. Did I mention that they make wine???? The breakfast here was delicious in every way. Including the wine! Unfortunelty, I was only able to try their 2012 Nebbiolo, which was bold like a Nebbiolo, with big tannins and super light in color. This wine still needed time, but the potential for aging is there!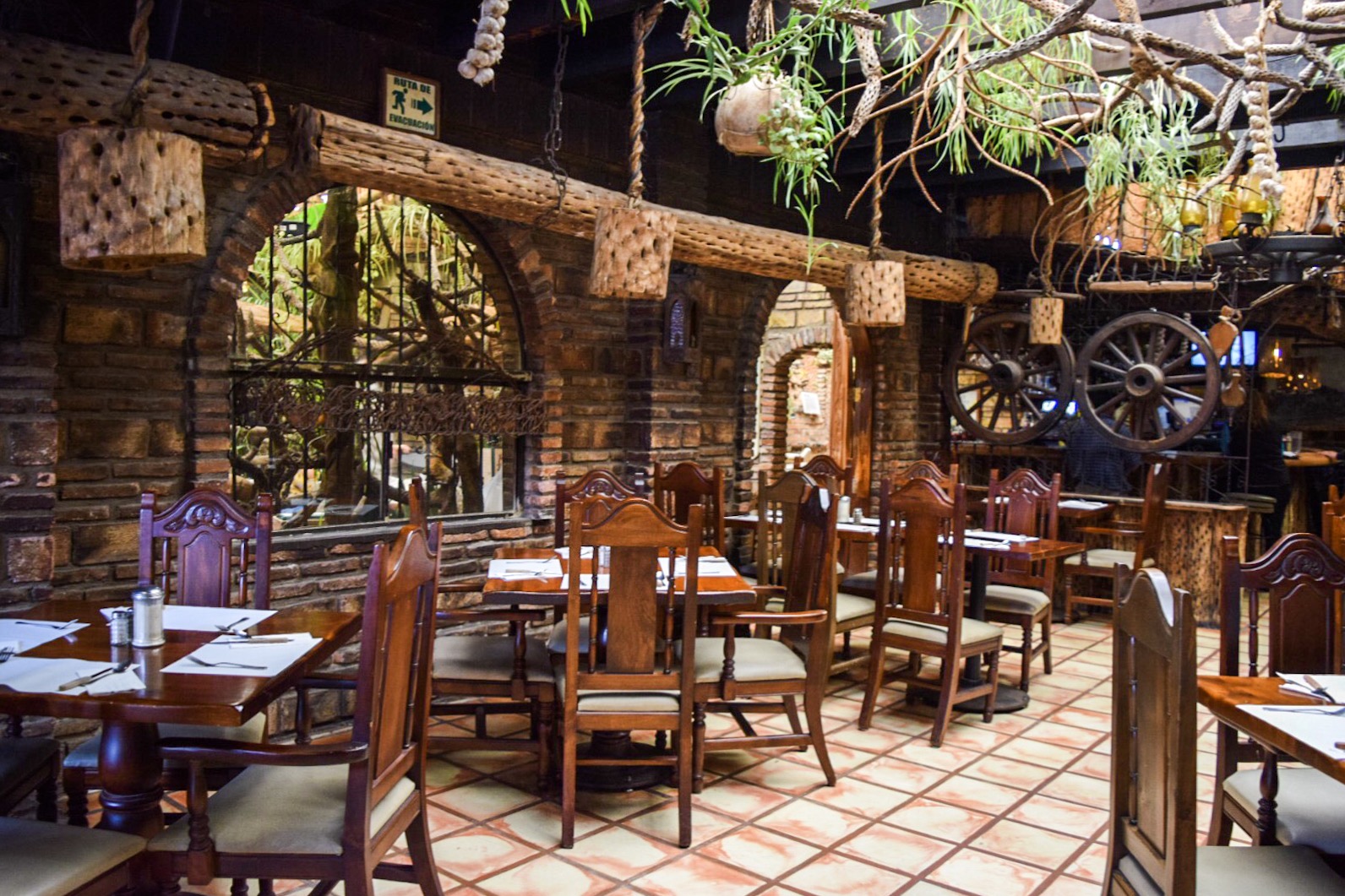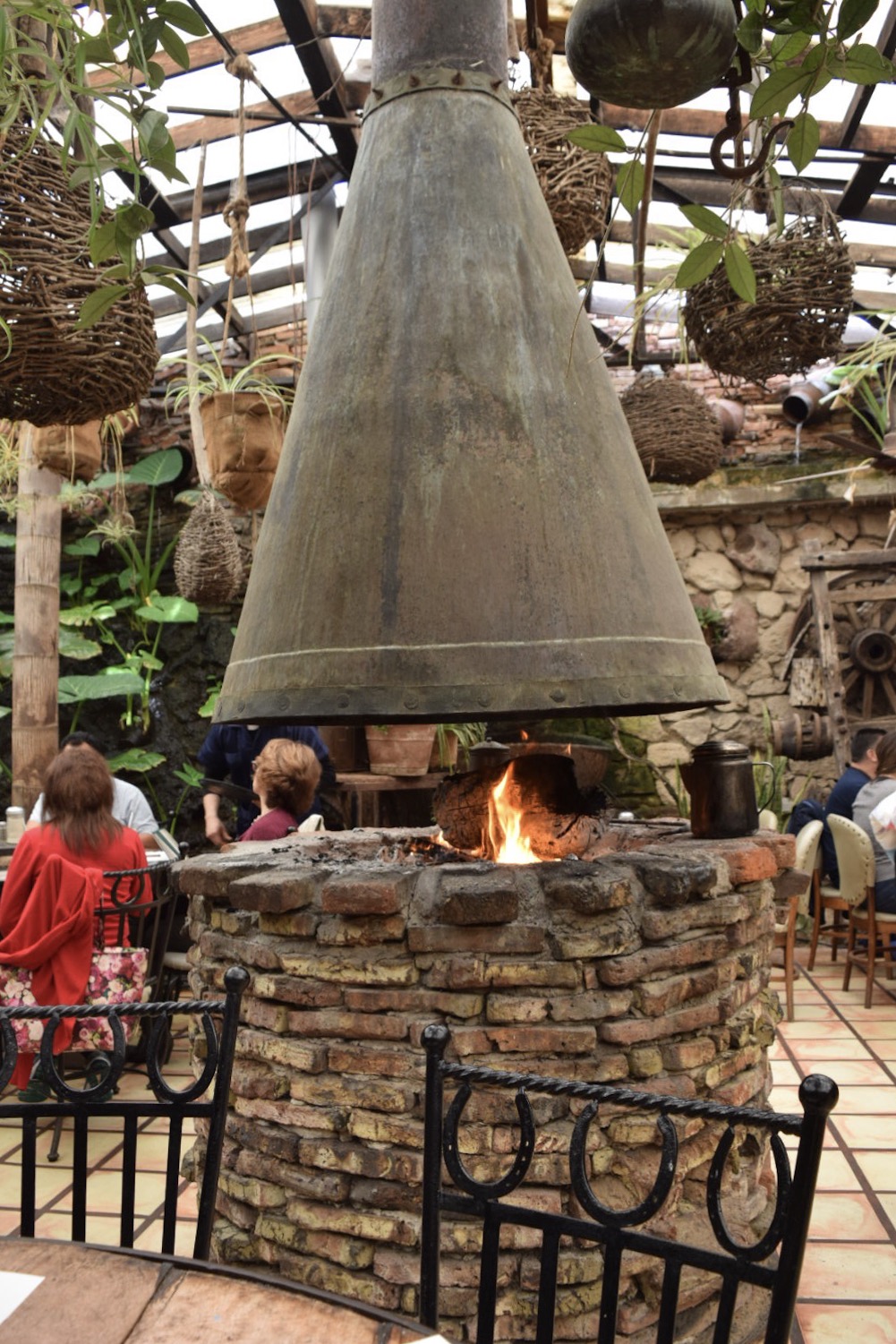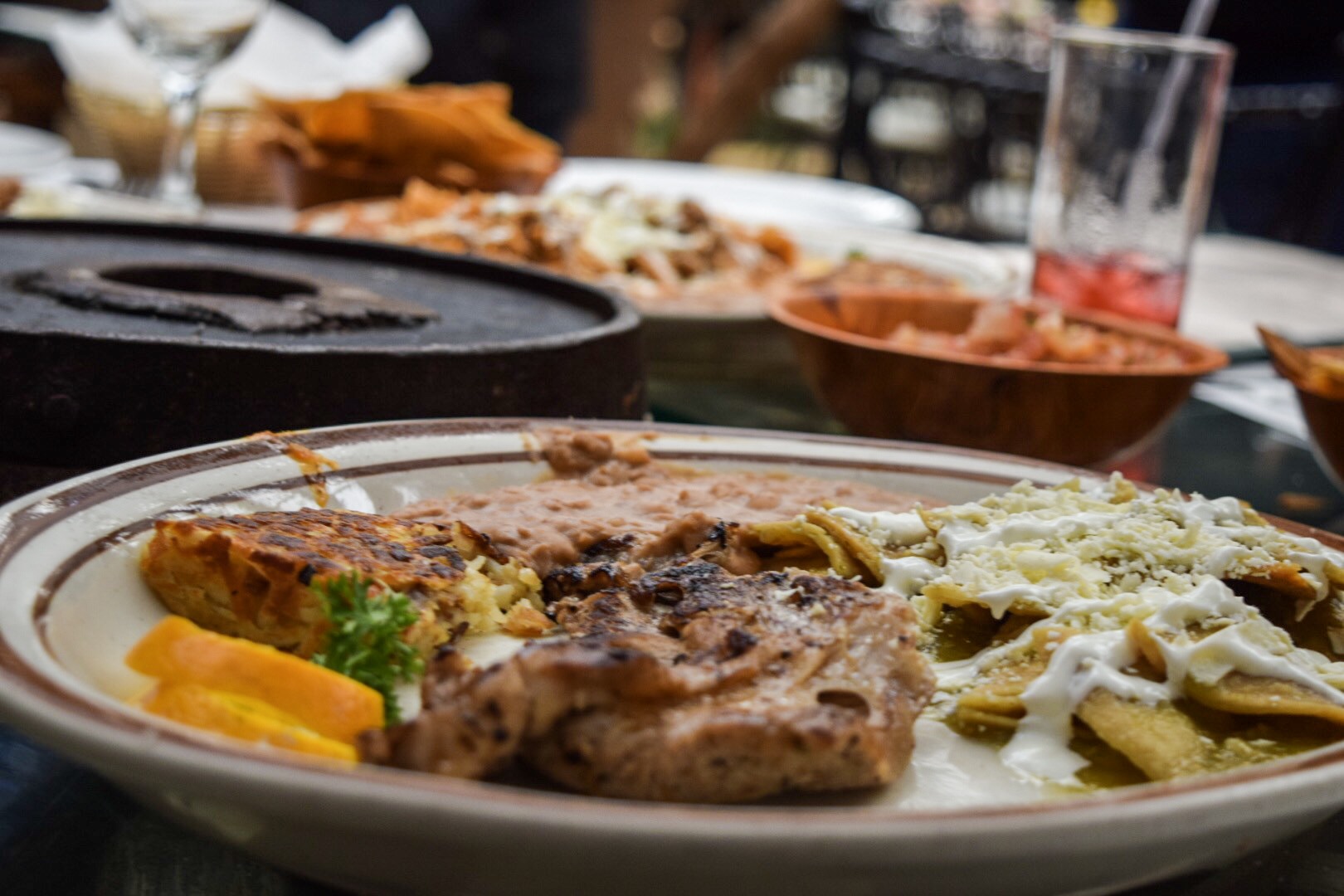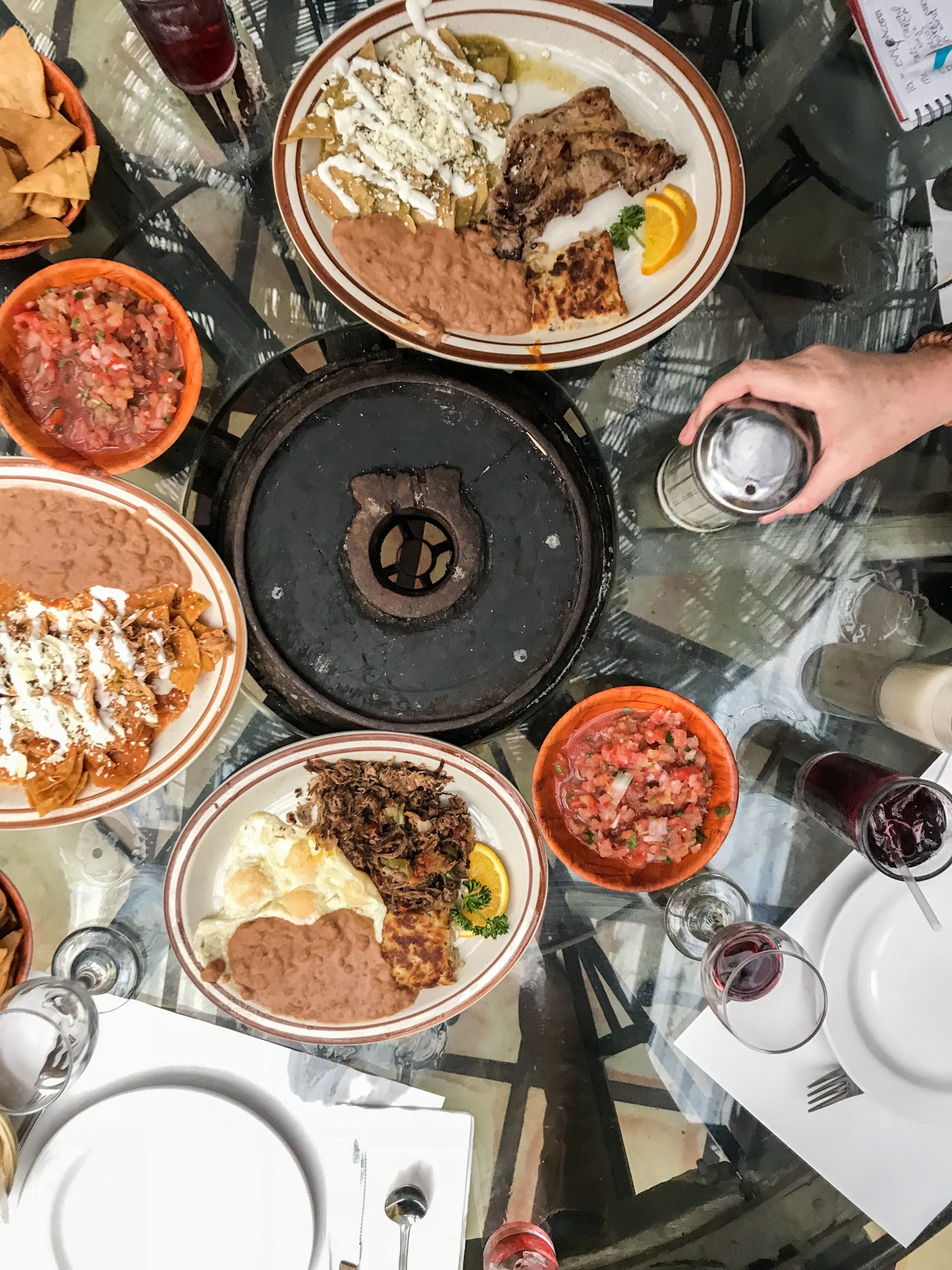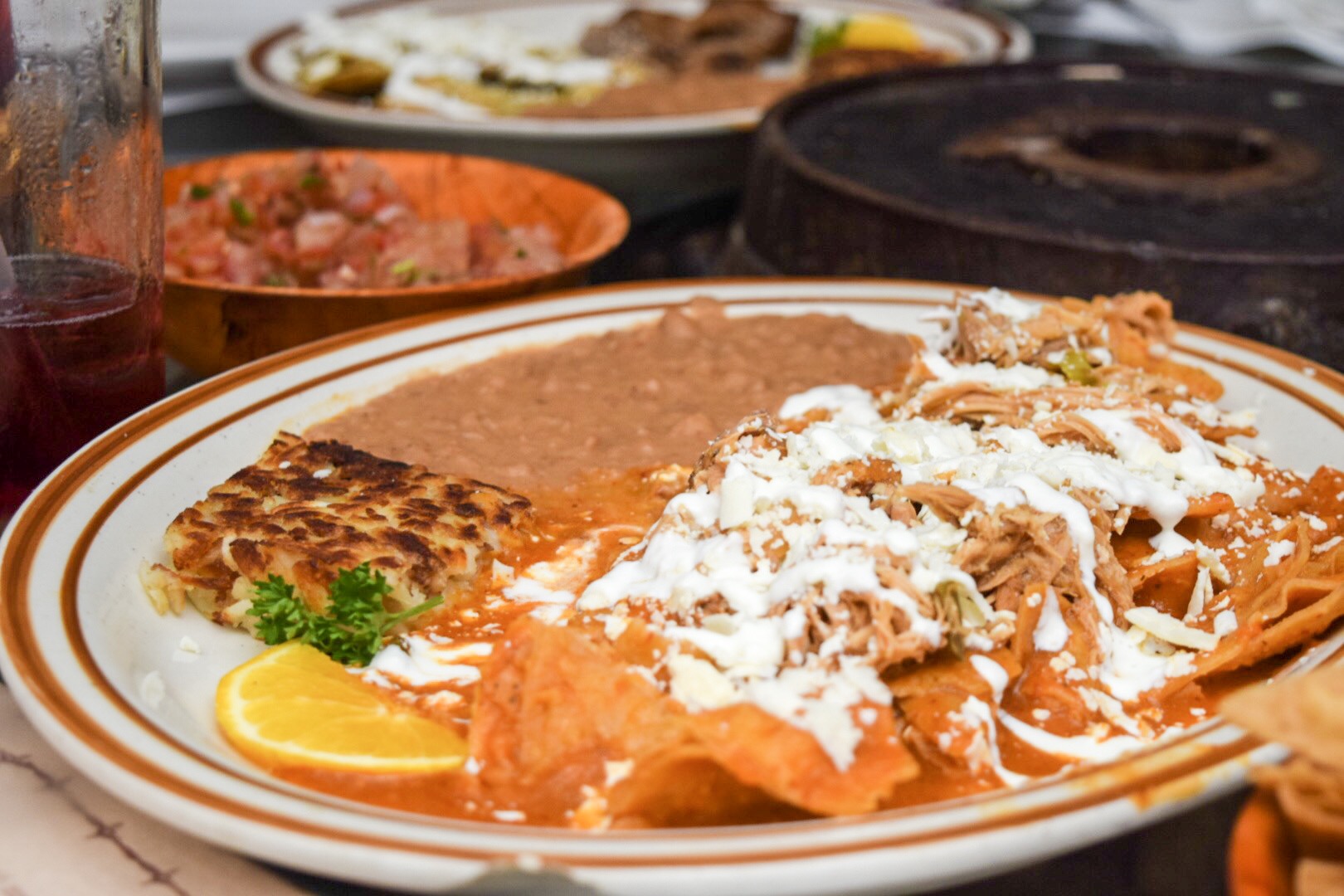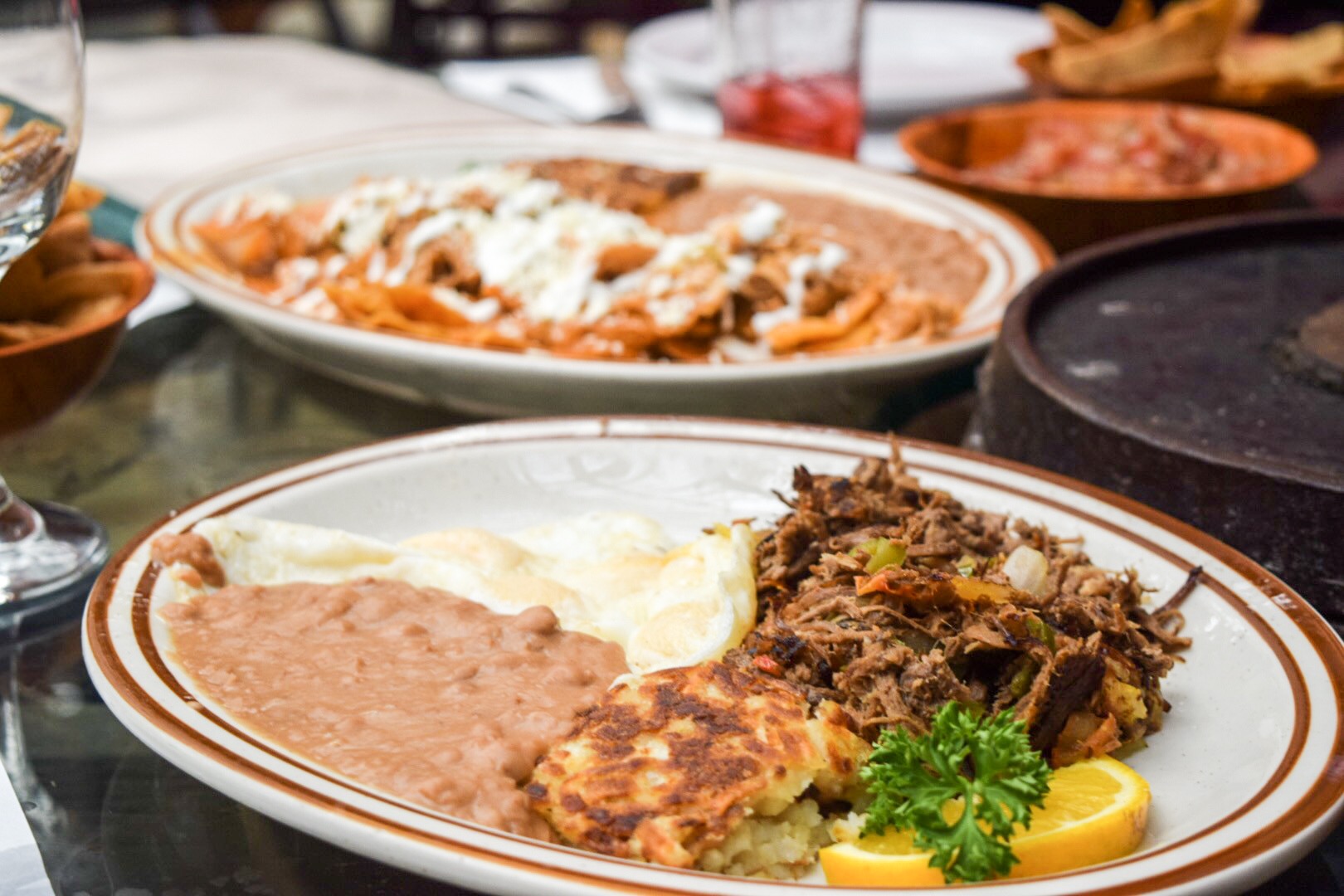 Rosarito Beach is a perfect weekend getaway for those who want to relax, go an adventure or both. Its also perfect for those passing through Rosarito wanting to stop for some lobster, tacos and enjoying a touch of natural baja landscapes. P.S, the picture below, my hat was purchased on the boardwalk for $10 and it was made in Michoacan! Have you been to Rosario recently? Would love to know in the comments!
********** Special Thank You to Rosarito Tourism Board for hosting this post!
All photography by Me, Erika Beach.